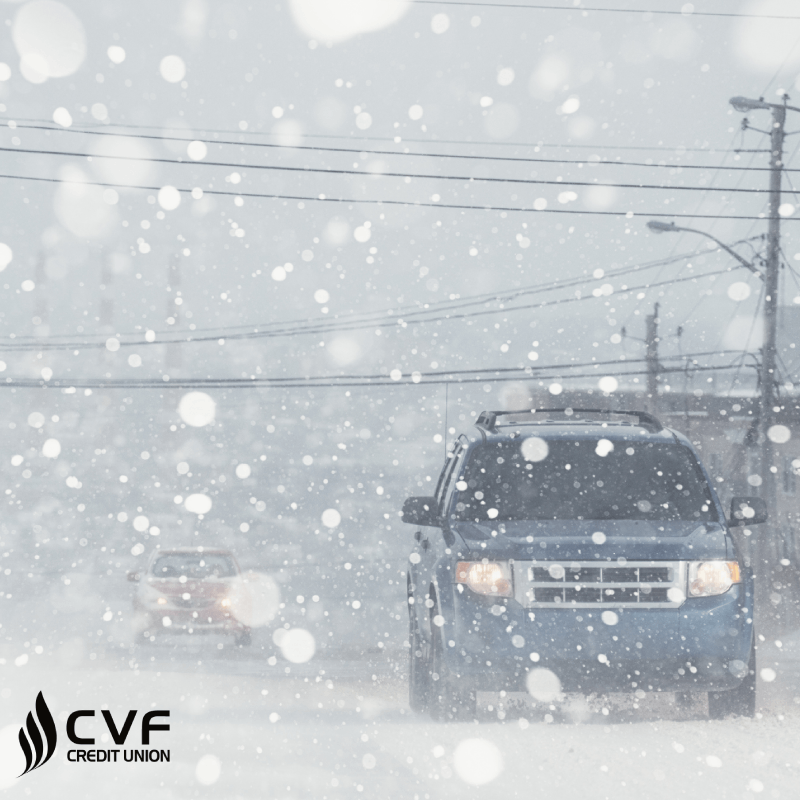 Winter Driving Tips: Drive to Arrive
Driving in snow can be a harrowing experience – with slippery roads, poor visibility, and changing weather conditions, it takes more than simply knowing the road rules to stay safe. But with the right preparation and knowledge, you can increase your chances of arriving at your destination safely. 
Snow can be beautiful, but it is important to be safe when driving in it. These tips will help you stay safe on the roads this winter.
The dangers of driving in snow
One of the dangers of driving in snow is that it can be difficult to see where you are going. Snow can cover up road markings and make it hard to tell where the edge is. This can lead to accidents. Another danger of driving in snow is that your car can slip and slide on icy roads. This can be especially dangerous if you go down a hill or around a corner. It is important to go slowly and be careful when driving in these conditions. If you get stranded in your car in the snow, you could be at risk for hypothermia. Make sure you have warm clothes and blankets in your car and know how to call for help if necessary.
What to do before the drive
Before you hit the road in the snow, make sure you have a few things squared away. 
First, make sure your insurance is up to date and that you are covered for snow-related accidents. 
Then, check your tires to ensure they have enough tread and are properly inflated. 
Next, clear any snow and ice off your car, so you have good visibility. It's also a good idea to pack a bag with snacks and drinks, warm clothes, and a first-aid kit, just in case. 
And finally, let someone know your route and expected arrival time before you set off.
What to do during the drive
Drive slowly and carefully. Snow can make roads slippery, so taking your time is important.

Keep your distance from other vehicles. It takes longer to stop on slippery roads, so you'll need more space between you and the car ahead of you.

Use your headlights. Visibility is reduced in the snow, so it's important to turn on your headlights (and taillights) to help other drivers see you.

Don't use cruise control. In snowy conditions, it's best to avoid using cruise control so that you have more control over your speed.

Be prepared for emergencies. If you get stranded in the snow, make sure you have a winter emergency kit (including a shovel, warm clothing, and food).
What to do after the drive
After you've arrived at your destination, there are a few things you should do to ensure that your car is ready for the next time you need to venture out in the snow.

First, if you have any wet or frozen items in your car, remove them, so they don't damage the interior. 

Second, give your car a once-over to ensure no ice or snow build-up. 

Third, run the engine for a bit to help dry off any wet parts. 

Finally, if possible, park in a garage or under an overhang to protect your car from further exposure to the elements.
Additional safety tips for driving in the snow
Driving in snow can be treacherous, and even the most experienced drivers can find themselves in over their heads. If you're not comfortable driving in snow, staying put is best. But if you must venture out, here are some more tips for driving in the snow:
Brake gently and avoid sudden stops.

Use low gears when going up or down hills.

Take turns slowly and carefully.

Be extra cautious at night and in poor visibility.

Check the weather and plan your route before you set out. Make sure to allow extra time for your journey.

Pay attention to the road conditions – watch out for ice, snowbanks, and slippery patches.

Be aware of other vehicles and pedestrians – give them plenty of space, and be prepared to stop suddenly if necessary.

If you start to skid, don't panic – stay calm and steer into the skid until you regain control of the car.
Remember: 
Do not slam the brakes! 

Do not accelerate the car!

Pull over if conditions are too difficult to continue – it's better to arrive late than not at all!

Watch for black ice. This invisible layer of ice can be especially dangerous, so pay close attention to the road ahead for any slick spots.
Types of accidents and injuries commonly seen during winter driving
One of the most common types of accidents during winter driving is sliding on ice and hitting another car or object. This can often be caused by sudden braking or turning. Another common type of accident is losing control of your car on a slippery road and hitting a guardrail or ditch. These accidents can often be caused by speeding, not paying attention, or underestimating road conditions.
Some of the most common injuries seen during winter driving are whiplash, concussions, and broken bones. 
The financial impact of an automobile accident in the winter
A winter car accident can have a significant financial impact. Added to the repairs costs, you may also have to pay for a rental car while yours is being repaired. If you are at fault for the accident, you may also be responsible for the other driver's damages and medical bills. If you are injured in an accident, you may have medical bills and lost wages.
Do you have protection? 
One of the best ways to protect your financial future from snow-related car accidents is insurance. Always be sure that you have the right cover for your life stage so that you are prepared for the worst. With CVF Credit Union, you can enjoy cover from cars to your life. If you aren't sure which product is the best for you, contact a financial adviser today!