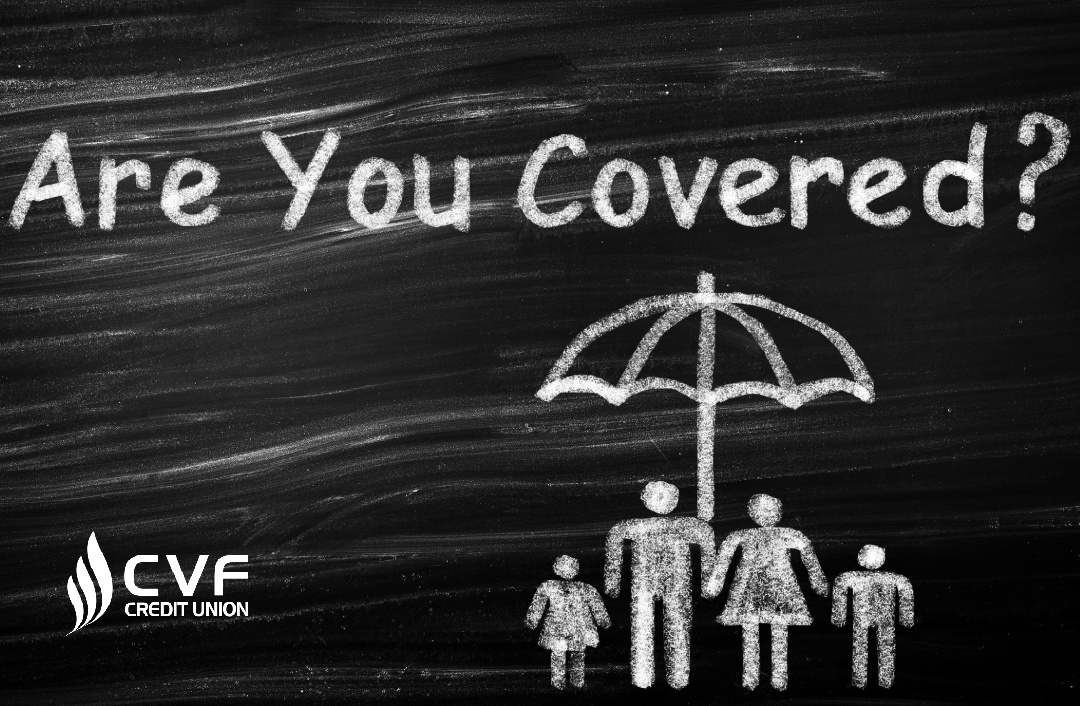 Why Insurance Is Important for Everyone, Regardless of Age or Health Status
Insurance can be confusing and overwhelming. With so many different types of policies and coverage options available, it's easy to feel lost in a sea of jargon and fine print. But fear not! We'll break down the basics of the different types of insurance to give you a clear understanding before signing the dotted line.
What is Insurance and Why You Need It
Insurance refers to an agreement or a contract between an individual and an insurance company. The policyholder pays regular premiums to the insurer. In exchange, the insurer promises to cover certain losses that may arise during the policy period. The objective of insurance is to provide financial protection against unforeseen events.
Top 4 Types of Insurance Everyone Should Consider
Many types of insurance are available to protect you, your family, and your assets.
Let's take a closer look at the most 4 common types of insurance.
1. Homeowners Insurance
Homeowners insurance is crucial. It protects your house and personal property against various types of loss. It's worth noting that the average claim for water damage with home insurance is approximately $10,000. Homeowners have four types of insurance options:
Dwelling coverage

covers the expenses associated with repairing or rebuilding your home in case of damage.

Other structures coverage

covers repairing or replacing any structures not part of the main dwelling.

Personal property coverage

covers replacing or repairing belongings.

Liability coverage

protects you against legal actions if someone is injured on your property or if you cause damage to someone else's property.
2. Health Insurance
Did you know that in 2021, the average cost of a hospital stay in the United States was over $15,000? Also, nearly 60% of bankruptcies in the United States are caused by medical bills. Health insurance can be beneficial in easing the financial strain that may arise due to unforeseen medical costs. Private health insurance is the first type of health insurance. This form of insurance is designed to cater to individuals, families, and small businesses. Private health insurance plans are usually categorized into two types, namely HMOs and PPOs.
HMOs, or Health Maintenance Organizations, provide basic coverage for a fixed monthly fee.

PPOs, or Preferred Provider Organizations, offer more comprehensive coverage. It allows you to see any doctor within the network. The premiums for PPOs are usually higher than those of HMOs.
Public health insurance is another type of health insurance that the government provides. It caters to individuals with low income or other financial challenges. The two main types of public health insurance are Medicaid and Medicare.
Medicaid offers basic coverage for those who cannot afford private health insurance.

Medicare is a federal program that provides healthcare coverage for individuals 65 or older and those with specific disabilities.
3. Life Insurance
Choosing life insurance policy options can be an overwhelming process. Understanding the different types of life insurance policies can help you make an informed decision. 
The most basic type of life insurance policy is Term Life Insurance. This type of insurance offers protection for a specific duration, usually 10-30 years. If you pass away during the policy term, your beneficiaries will receive a death benefit.

Whole Life Insurance is a form of permanent life insurance that stays in force as long as you pay your premiums.

Universal Life Insurance is another type of permanent life insurance. It has flexible premium payments and death benefits. It also accumulates cash value over time.

Variable Universal Life Insurance shares similarities with universal life insurance. However, the cash value component is invested in sub-accounts that fluctuate based on market conditions.

Indexed Universal Life Insurance combines whole and universal life insurance policies. The cash value component is invested in stock indexes such as the S&P 500.
4. Automobile Insurance
Car insurance is one of the most commonly purchased insurance policies for a reason. Car accidents are the leading cause of death for Americans under age 54, and the average cost of a car accident injury claim is around $23,450. Automobile insurance provides coverage for your vehicle in case of an accident, theft, or other damage.
Collision coverage pays for damage caused to your vehicle in an accident with another vehicle or object.

Comprehensive coverage covers damage to your vehicle caused by fire, theft, or vandalism.

Liability coverage covers injury and property damage caused by you or another driver on your policy.

Medical payments coverage covers medical expenses incurred by you or your passengers due to an accident.

Uninsured/underinsured motorist coverage covers injury and property damage caused by an uninsured or underinsured driver.
Protect Yourself and Your Family with CVF Credit Union Insurance Options
Before making any decisions about insurance, it is important to get professional advice.
At CVF Credit Union, we've got a comprehensive selection of insurance programs. Whether you're looking for auto, home, life, or pet insurance, we've got a policy that will fit your needs. Our agents will work with you to identify the best quotes and bundled rates from over 40 insurance companies. Explore our coverage options and get a quote today!