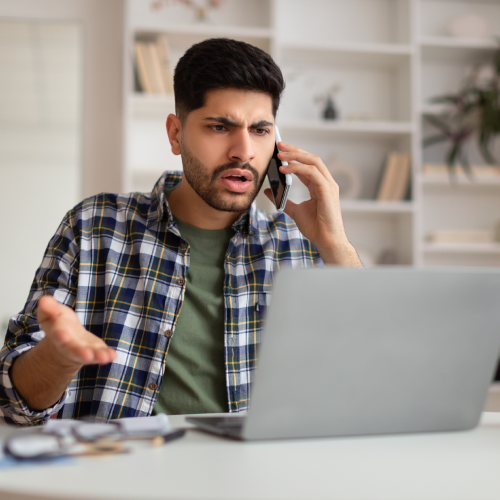 Why Did My Mortgage Loan Get Denied After Pre-Approval?
The first step in your home-buying process is being pre-approved. However, even with pre-approval, your mortgage application may still be rejected if your credit history or financial circumstances change. It can be devastating to find out that your mortgage got denied at the last minute after you've already made plans and you may be left wondering where you went wrong. 
Why Your Mortgage May Be Denied After Being Approved
These are the most common reasons you can be denied your mortgage after it's been pre-approved.
Your Credit Score Decreased 
Your credit score would drop if you missed a payment while looking for a home or accumulated extra debt while it was close to the minimum (620, for example). This adverse effect on your credit score may prevent you from qualifying for a mortgage.
Add more credit lines. You increase your debt load by adding extra credit lines. Lenders may view excessive debt as hazardous.
You Experienced A Change In Your Job Situation
Lenders care about more than just your salary; they also consider your track record of stable employment. Some loans impose criteria for the duration of continuous work (typically two years). You wouldn't meet that condition if you started a new job in the middle of your home search.
The property does not satisfy the conditions of the mortgage. 
Find out if the home satisfies all of the mortgage contingencies throughout the home inspection and appraisal procedure. You won't be able to get a loan if it doesn't fit all the criteria.
How To Improve Your Chances Of Getting Your Mortgage Loan Pre-Approval
Here are some steps you can take to increase your chances of getting your mortgage preapproved.
Do Not Make Any Purchases That Will Increase Your Debt
You might want to make travel plans or shop for new furniture for the home of your dreams. Wait till after closure to do this because if you accumulate any more debt it can affect your chances of getting the loan approval.
Make Sure You Have Documentation For All Your Deposits 
Lenders may be quite dubious if you can't provide documentation to support the source of your significant deposits.
Don't make huge cash withdrawals.
Avoid withdrawing a sizable chunk of money without justification because it makes you look suspicious.
Increase your savings. 
You presumably saved money for a down payment before being pre-approved. Continue to increase these savings on a regular basis.
Since 1953, CVF Credit Union has been a member-owned, non-profit financial institution proud to serve Southeast Michigan. We are dedicated to enhancing your financial well-being by providing a diverse choice of high-quality, innovative financial products and services.