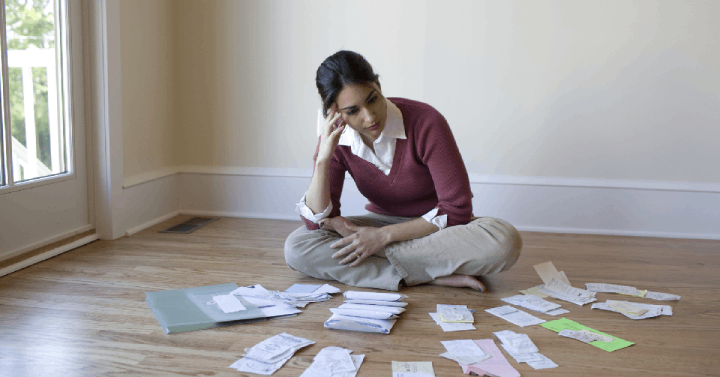 What to do if you can't make your monthly car repayments?
Another weekend has come around, and you can already begin to feel the anxiety set in. The bills are starting to pile up and your vehicle is in danger of being repossessed, and you are not quite sure what next steps to take. 
This is the reality for many Americans, even here in Michigan. Even before the pandemic, many people were struggling to stay on top of their bills. The economic fallout from the virus has been chaotic, sending already struggling families into more debt. 
If you are finding it difficult to make your auto loan payments on time, you are not alone. According to a study by finder.com, Americans are trillions of dollars in debt with car loans. 
Luckily, there are ways you can avoid repossession if you realize you may fall behind on payments. 
What to do to avoid defaulting on your car loan
Contact your lender 
The first thing you should do is reach out to your lender and explain your current situation. Rather than repossessing your vehicle, most lenders would want to negotiate and reach an agreement. The sooner you reach out, the more options you may have to consider. 
Two options you can typically try right away are:
Request a due date change – If you have recently changed jobs or discover that another time of the month works better for you to make your payments, you may be able to adjust your due date. If you can adjust your payment date on your loan, even by just a week, it could help you to avoid late payment fees. 

Modify your payment schedule – A new payment plan may be another way to keep you from defaulting on your loan. This could involve extending your loan period by breaking up your payments into more manageable payments, or moving from a monthly schedule to a bi-weekly one. 
Request a deferral or moratorium 
If a minor tweak to your loan schedule isn't going to be enough to keep you from defaulting, you may be able to request a moratorium. This will provide you with a few weeks or months of payment-free time, with no fines or costs.
Every lender has different regulations and hence, the terms may vary. You may be able to take a break from principal payments, but may still be required to make payments on the interest. Others may allow you to pay nothing for the moratorium period, but extend your loan schedule and apply missed payments to the interest or principal. 
Refinance your car 
If you have a strong credit score and currently owe less than what your car is worth, you may want to consider refinancing your vehicle. This process involves replacing your current loan with a new one, typically with a different lender. 
Your current loan will be cleared by your new lender, and you will then have a new loan on the automobile with them. That means the new lender will have your title until the debt is paid in full. The benefits of refinancing your loan include possible smaller monthly payments, reduced interest rates, and an extension on the loan term. 
Though refinancing could cause your credit score to decrease a bit, it is far less damage in the long run than a repossession or missing payments. 
Sell or Trade-In
We know you love your car, but if after assessing your financial situation you realize that missing payments could become a regular occurrence, it may be wise to sell or trade-in the car. Trading it in for something less expensive might result in smaller, more manageable monthly payments.
Having equity in the car puts you in a really good position with selling. If the car is worth more than what you own, the equity on the car could possibly get you out of debt. If you are able to get a good deal on it, you could pay off your current loan and repurchase a used car or an older model vehicle with any profits you make. 
However, if you owe more than what the car is worth, you may have to sell it for what it's worth, and then take out a smaller personal loan to pay off the difference to the lender. You would still end up with a loan, but the smaller payments would be more manageable, and the loan period could be shorter. 
Voluntarily surrender 
This is the last thing anyone wants to do with their car, and it could feel like defeat. But look at it this way, voluntarily surrendering your car will still be better than facing a repossession. Additionally, future lenders may see this as a favorable move, despite the impact it will have on your credit score. 
To summarize, if you are falling behind on your payments, you have a few options available to you. Speak with your lender to figure out the best option. 
If you are seeking an auto loan with competitive interest rates, visit our rates page or contact us for more information.