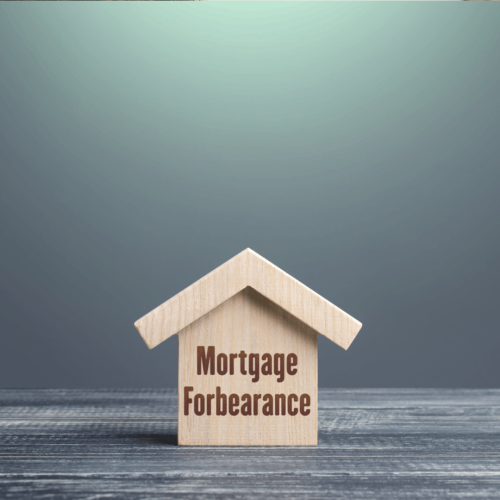 What Are the Negatives of Forbearance?
The financial pressure that millions of people across America and the world are going through is unprecedented. This is due to the effects of covid-19 and the war in Ukraine, which has caused the price of goods to skyrocket.
This financial pressure has taken a heavy toll on people currently servicing their mortgages. To cushion the many Americans who are not sure how they will get money to service their mortgage due to covid-19, the federal government has come up with two forms of protection. These are a moratorium on foreclosures and a right to forbearance.
While the two protection policies are good for the general American public, one must understand each one before choosing which one to go for. This article will focus more on forbearance and look at its negatives.
What Is Mortgage Forbearance?
Mortgage forbearance is when your mortgage service provider allows you to either temporarily pause your payments or reduce the amount you pay over a given timeframe. The time allowed is usually referred to as the forbearance period. The main purpose of forbearance is to help homeowners avoid foreclosures when they have financial difficulties. It is important to note that mortgage forbearance is not meant for those people who cannot afford a mortgage, but only for those who already have it and are facing financial problems.
But the question many have been asking themselves is, is forbearance really helpful? And are there any negatives that forbearance comes with? Below are some of the downsides that you should be aware of:
Downsides of Mortgage Forbearance
You Will Still Service Your Mortgage
As already explained above, mortgage forbearance is either a reduction in the amount payable or a temporary pause on payments. This does not in any way mean you will not service the mortgage. After the forbearance period, you will still have to fully service your mortgage, which can put you in financial trouble again if your financial situation has not improved.
Can Be Expensive
Given that there would be some months that you won't have to pay, if you get a temporary pause, your lender might require you to pay more per month than your previous payments. Alternatively, your mortgage service provider might require you to extend the payment period, prolonging your financial burden. Either way, the mortgage will become more costly than the initial amount you would have paid had you not chosen forbearance.
Only Focuses on Short-term Financial Troubles
Mortgage forbearance is a temporary solution for those people who are faced with sudden, short-term financial difficulties but who are ordinarily able to pay. As such, this solution is not for those people whose financial problems might be prolonged beyond the agreed-upon time. Usually, it is advisable that if you realize that your financial situation might not improve soon, the best thing to do is to look for ways to withdraw entirely from the mortgage program.
It Can Hurt Your Credit
Before you choose to go for mortgage forbearance, you should know that your loan service provider might report you to the credit bureaus. This might affect your credit score as the forbearance period will amount to non-payment of your bills, even if it's temporary.
Conclusion
Looking at the above negatives of mortgage forbearance, it is clear that it comes with its fair share of disadvantages. While it may be necessary to go for it, if you have other alternatives to forbearance, perhaps you should consider them.