CVF Credit Union is hosting a FREE document shredding event for the community at our Livonia branch, located at 36111 Five Mile Road in Livonia. All are welcome to bring their personal papers and documents for shredding.
Time:  9 am to 1 pm
Date:  Saturday, October 14, 2023
Where:  36111 Five Mile, Livonia
Suggested Items To Shred
Bank, brokerage, and other general statements can usually be shredded after retaining for 3 years, unless needed to substantiate certain deposits or payments, cost basis of investments, warranties, or some other purpose.
Many bills, invoices, deposit slips, canceled checks, receipts, and other sales and expense records can be destroyed after keeping for a 3 year period.
 Tax documents such as W-2s, 1099s, 1098s showing deductible/creditable mortgage and/or educational expenses, Schedule K-1s, or other items which may show tax withholding should be kept for at least 3 years, although some of these documents (e.g., K-1s for investments) may be retained longer for alternative uses.
Medical and dental expense statements can generally be destroyed after 3 years, unless needed for a non-tax purpose, including treatment or insurance reasons.
Pay stubs can be shredded after 1 or 2 years, assuming there are no discrepancies when reconciled with annual Form W-2.
Items Unable To Shred
Iron Mountain reserves the right to not accept or shred materials they deem unsafe for their equipment. Some of these items are listed below, but our Iron Mountain rep will make the final call.
Cardboard (we will return boxes back to you)
Plastics
Common Trash
Hazardous Materials
CD/DVD/Magnetic Media
X-Rays
Computers & Accessories
Materials deemed unsafe to shred by Iron Mountain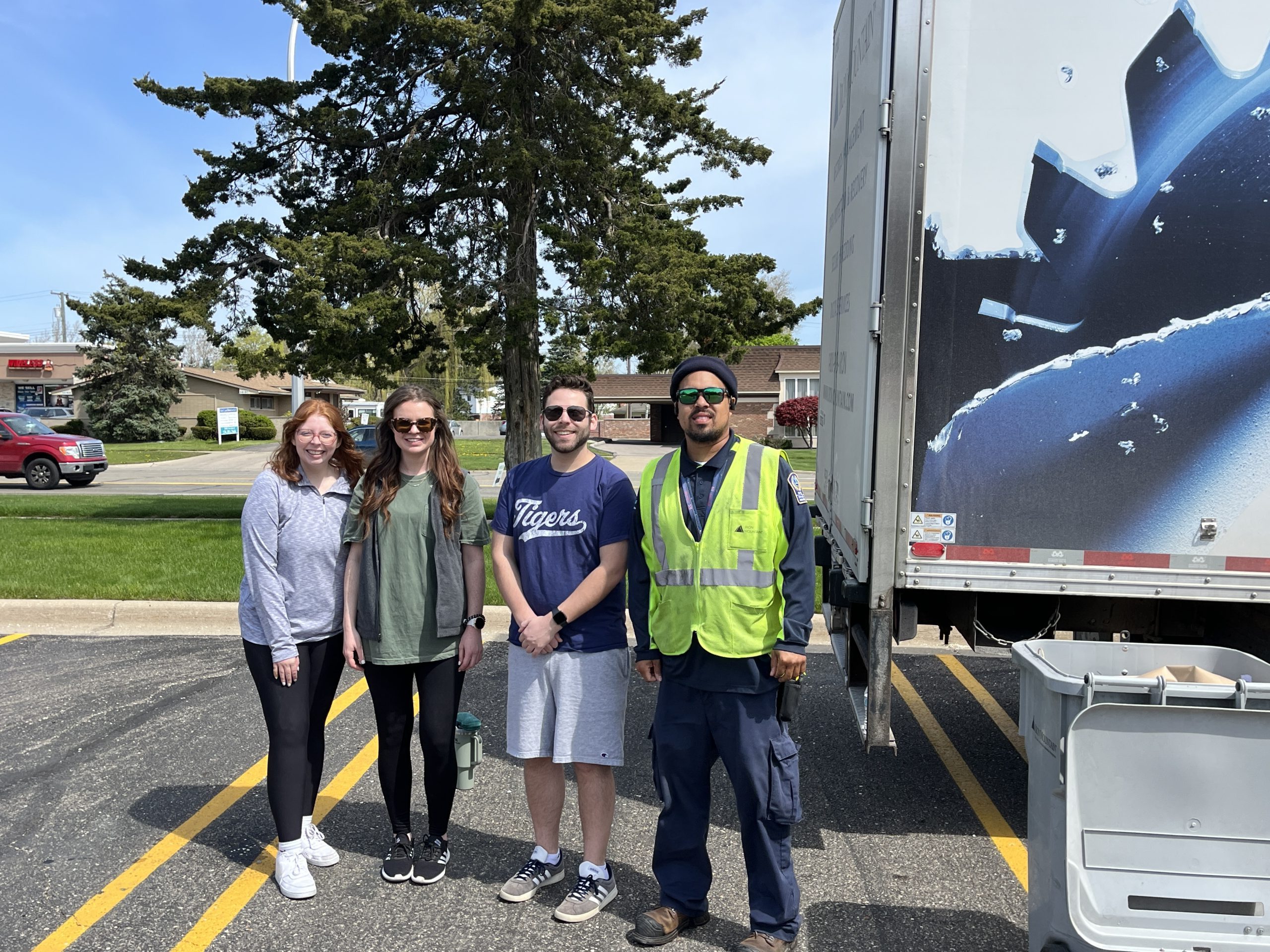 Help Us, Help Those In Need
Our Christmas Angels will be accepting financial donations to help local families in need through a partnership with St. Vincent de Paul. In 2022, we helped families by raising more than $5,000. Thank you in advance for your generosity.