At Catholic Vantage Financial, we are dedicated to financial literacy along with providing the tools and resources that will prepare youth as they advance into adulthood.
Help Young People Learn about Money and Finances at your Catholic School.
Click below to learn about Catholic Vantage Financial's award winning program for Catholic schools. For information on adding this program to your school contact Jen Galatis (734) 432-0212 Ext 210 / mailto:jgalatis@mycvf.org
Catholic Vantage Financial Youth Accounts
Youth Accounts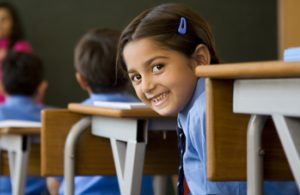 When kids learn about savings at an early age, they make better choices about money, budgeting, and setting financial goals for the future. That's why we've developed Youth Programs through our schools and Youth Accounts at the credit union. Youth Accounts are designed to teach children and young adults, 16 years of age and under, the benefits of saving. To open a Youth Account, only a $5 minimum deposit is required. In addition to learning the value of saving money, Youth Account Savers receive:
A higher dividend rate for the first $1,000
A small gift item (sticker, pencil, toy) with every deposit
Special gifts, contests and prizes during the year
All regular account service charges are waived for Youth Accounts
Teen Checking (ages 14 -17)
We'll help your teen learn how to manage money with a Teen Checking Account. Accompany your teen to our office to talk with one of our professional staff about how to keep track of deposits, withdrawals, and how to balance a checkbook. We work with you to explain the rewards of responsible banking and set-up limits to maintain controls. Requires an adult joint owner.
No monthly service fee s and no minimum balance required.
Five free ATM withdrawals per month will help teach responsible habits. Plus, use any of the over 30,000 CO-OP Network ATMs surcharge-free!
Debit Card Controls —Daily limits help to discourage over use.
Real-World Experience —With your permission, your teen can manage their account with online banking, phone banking, and mobile banking.
College / Young Adult Accounts
We've designed an account to handle the finances for young adults and provide peace of mind to parents. It offers everything a college student or young adult needs for financial security, including a Debit/ATM Card, a Checking Account and a VISA Credit Card. Additional benefits:
Free Mobile Banking, mobile deposits, eAlerts, eStatements, and a Debit card that can be used with ApplePayTM
No minimum balance and no monthly service fee
An ATM Network with over 30,000 surcharge-free ATMs
Thousands of Shared Branch Locations
Audio Teller and Online Banking and coming soon Mobile Banking will help keep your accounts up to date.
A VISA Credit Card can help establish credit and pay for small expenses. Young adults age 18 and older can apply. If you have not yet entered the workforce, you may need a co-signer.
First time car-buyers get better rates and a walk through about establishing credit from Catholic Vantage Financial. Young adults age 18 and older can apply. If you have not yet entered the workforce, you may need a co-signer.