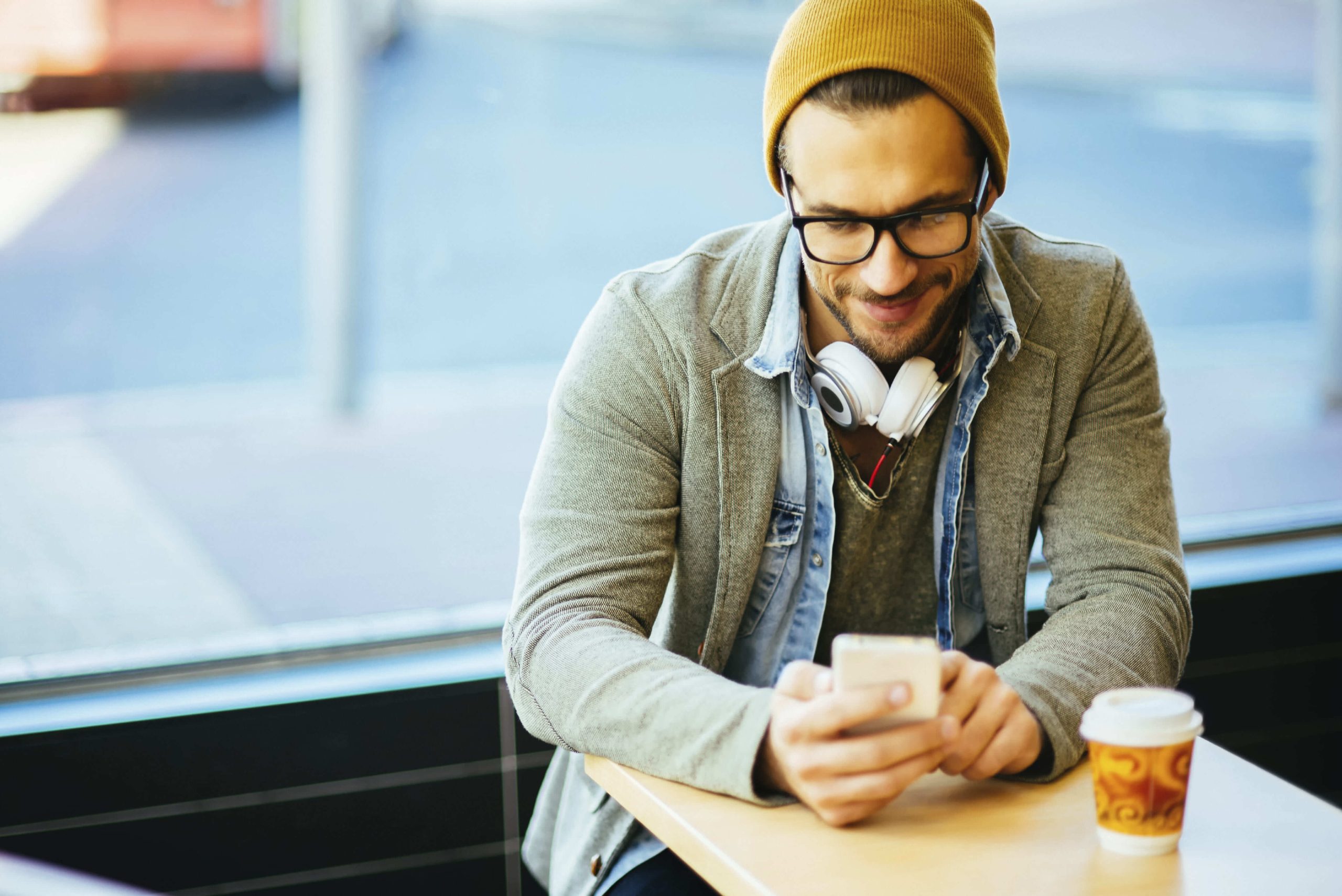 Mobile Banking
Safe, easy, convenient.
Fingerprint authentication (available on supported devices)
Mobile Deposit
Bill Pay
Quick Balance
Card Controls
Apple PayTM
Apply for a Loan
Find an ATM, branch, or service center
Order Checks
Download the free app:
 
Easy to start
1. Download the free App from the App store.
2. Use your online banking username and password. Online banking must be active prior to use.
3. As another layer of protection, we will send you a One-Time-Pin (OTP) to authenticate
your device. The OTP will be sent to the current email we have on file.
WE MUST HAVE YOUR CURRENT EMAIL FOR YOU TO RECEIVE THE ONE TIME PIN.
Convenient access on any Wi-Fi device
Whether you use an Apple or Android smartphone or tablet, MYCVF Mobile makes it easy to check your account balance, transfer funds, and view account history. You can even schedule payments with Bill Pay*.
*Prior to accessing Bill Pay on your mobile device, Bill Pay Service must first be activated using your computer device. Payees must also be set up using your computer device.
Other Services
Apply for a loan
Locate the nearest surcharge-free ATM or CU Service Center
Search for Catholic Vantage branches, hours, and phone numbers
Access your VISA account information
Read our newsletter
Order checks
 Try MYCVF Mobile for yourself and take us with you, every where you go!
Frequently Asked Questions
What is MYCVF Mobile?
MYCVF Mobile is an app that you can download to your smart phone. You can perform transactions on your CVF Credit Union accounts, view account information, search ATMs and branches, apply for a loan, and more.
Are there fees to use MYCVF Mobile? We do not charge a fee to download or use the MYCVF Mobile app. However, you should contact your wireless service provider to see if connectivity or usage rates apply. Fees we disclosed in your CVF Credit Union Online Banking and Account Agreement(s) will still apply.
Do I have to be enrolled in Online Banking to use the MYCVF Mobile app with check deposit?
You must first be enrolled in our free Online Banking service in order to access your account information and perform transactions including mobile check deposit using MYCVF Mobile. If you're not enrolled in Online Banking, stop by our office or call (734) 432.0212 during business hours. Mobile check deposit requires that your Online Banking be activated at least 24-hours in advance of your initial deposit.
Do I use the same User ID and Password for the MYCVF Mobile app that I use for Online Banking?
Yes! The User ID and Password to get started on MYCVF Mobile will be the same User ID and Password for Online Banking.
How do I start using my MYCVF Mobile?
Simply go to the download the free MYCVF Mobile app from iTunes or visit our website at www.mycvf.org. For WINDOW phones go to Http://m.mycvf.org.  Once you have successfully downloaded the app, simply login using your Online Banking User ID and Password. The first time you log in, we'll prompt you to verify that you own the accounts you want to access from the specific device you have downloaded the app to. To do this, we will send you a ONE TIME PIN (OTP) which you will receive by email. When you receive your OTP, use it to complete the identification process and log in to the MYCVF Mobile app.
How many incorrect login attempts does it take before access to the MYCVF Mobile app is locked?
For security purposes, we'll lock access to the MYCVF Mobile app after the third invalid login attempt. To reset your Password, contact our Member Service Department at (734) 432-0212.
My app session timed out. Why did this happen?
For security reasons, your app session will time out after 5 minutes of inactivity. To avoid timing out, please ensure you're active in the session after you've logged in.
Which accounts are available through MYCVF Mobile app?
You can see the same accounts through MYCVF Mobile that you view in Online Banking.
What can I do with my Mobile app?
Some features are available only for eligible accounts. Some restrictions may apply.
Using your Mobile app, you can:
See account and loan balances and transaction history: Your account details are available at your fingertips. CVF Credit Union VISA and Mortgage balances are also available.
Transfer money: You can transfer funds between eligible accounts.
Graphs: See spending and saving patterns with our expense and balance graphs.
Pay bills: Enrolling with Bill Pay Service and establishing new payees must first take place using a desktop computer. Once payees are established you can schedule payments through MYCVF Mobile.
Pay your CVF Credit Union VISA credit card: Transfer a payment from your CVF Credit Union account.
Search for ATMs: You can search for thousands of surcharge-free ATMs
Search for Branches: Locate the nearest branch or CU Shared Branch location.
Order Checks
Link to VISA transaction information
Read the latest newsletter and special offers
Find contact information and office hours
Deposit checks
Can I access the MYCVF Mobile app without my Online User ID and Password?
For your security, we always ask you to use your Online User ID and Password to access the MYCVF Mobile app
What is multifactor authentication?
When you first attempt to login using the MYCVF Mobile app, we'll ask you to verify that you own the accounts you want to access. To do this, we will email you a ONE TIME PIN when you sign on to a new device. The email address will be the same one that you used when you registered for Online Banking. When you receive your ONE TIME PIN, use it to complete the identification process and log in using the MYCVF Mobile app. This helps protect your accounts from unauthorized access, even if someone has your login credentials.
Can another app on my device access information from the MYCVF Mobile app?
Other apps on your device can't access information from the MYCVF Mobile app. Mobile apps are independent from one another. This means the data contained in one app is not visible to any other app on your device.
Security
Wi-Fi hotspots in coffee shops, libraries, airports, hotels, universities, and other public places are convenient, but often they're not secure. Use caution when you connect to a Wi-Fi network, and send information through websites or mobile apps as it might be accessed by someone else.
Is there a threat from malware and viruses to my mobile device?
Malware and viruses are potential threats on any computer system, including mobile devices. In order to protect your mobile device from malware and viruses, you should follow some precautionary steps:
Always keep apps on your device up to date, as the publisher might have found vulnerability and updated the app to fix it.
Use only the well-known app stores such as Google Play and iTunes to download new apps, and only download the apps that come from well-known publishers and have high review scores.
Avoid rooting your phone, which manipulates your device's operating system and may make it more vulnerable to malware and viruses.
Should I be concerned about phishing from my mobile device?
Conceptually, phishing is the same on a mobile device as it is on your computer: A fraudster uses a fake website to capture your personal information. Always verify the entire URL before entering your personal information on any website. This may be challenging on a mobile device, since the small screen makes it more difficult to confirm the entire URL in the address bar. To be safe, always make sure the lock icon appears next to the browser address and that the address begins with "https." The "s" indicates that you have a secure connection.
What is a spoof or fake app in an App Store?
A spoof is an app created to look like the official MYCVF Mobile app. This is similar to phishing, but it's performed through an app instead of a website. To avoid downloading a spoof app, always use the official app stores (Google Play, iTunes, Amazon App Store), to download or update the MYCVF Mobile app and confirm that CVF Credit Union is the publisher.