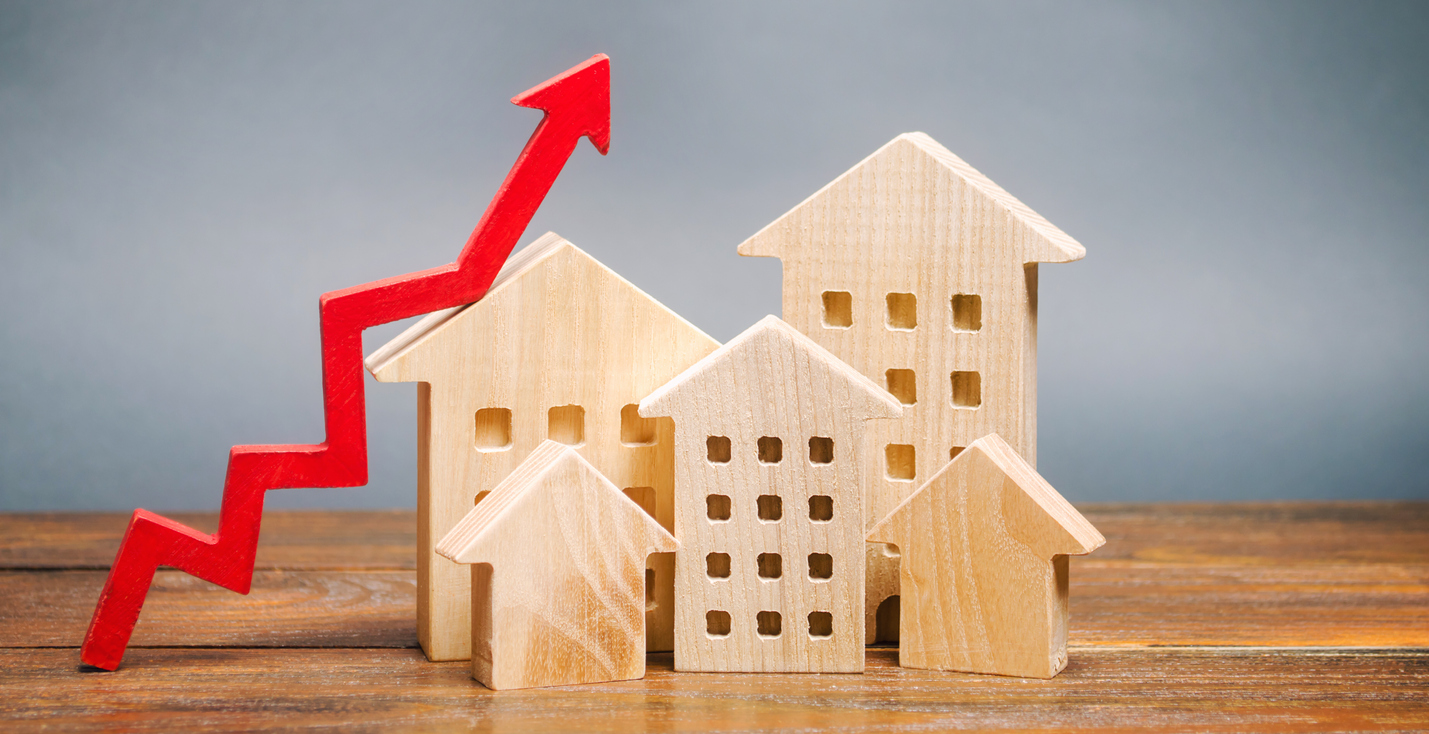 Mortgage Interest Rate Trends in 2022
The pandemic has touched every aspect of our lives and completely changed the order of things. The economic fallout has been tumultuous, to say the least, and we are expected to feel the effects for years to come. 
One aspect of the economy that has been severely affected is the housing market. Earlier in 2020, during the pandemic, everything pretty much came to a halt for months. People started to prioritize having cash on hand due to fear of the unknown, loss of jobs and income, and most, unfortunately, loss of life. People began to sell investments and held off on making any major purchases on hard assets, such as real estate. 
This resulted in home prices remaining pretty flat throughout 2020. However, as things began to progress in 2021, and inflation took its hold, the cost of real estate started to surge. Additionally, now in 2022, mortgage rates are on the rise, creating a major shift for buyers at this time. 
How is the pandemic affecting mortgage interest rates?
With inflation reaching a 39-year record high, experts say mortgage rates will also continue to rise. In 2021, mortgage rates saw an increase of 0.5%, and most experts are predicting that it will rise at a similar rate in 2022. 
Mortgage rates ended in December 2021 at 3.12% according to reports from The mortgage report. An article by Forbes states that most experts only predict mortgage rates to rise and settle between 3-4% by the end of 2022. 
With the numbers climbing, and inflation rising, the big question for buyers right now is "What are the mortgage rate predictions for the rest of the year?" 
5
mortgage rate predictions for 2022
Mortgage rates will reach 4% by the end of 2022 – According to Joel Kan, an economist at Mortgage Bankers Association, the forecast indicates that mortgage rates will hit 4% by the end of 2022. This increase is considered to be affected not only by inflation, but also by anticipated economic growth.
3.6% by the end of 2022 – Another industry expert, Danielle Hale, Chief Economist at Realtor.com, predicts that mortgage rates will gradually increase and get to 3.6% by the end of 2022. Her predictions suggest that this increase will be caused by the Federal Reserve's decision to withdraw its bond-market assistance, which has helped keep rates low.
Mortgage rates to hit 3.7% – Lawren Yun, chief economist at the National Association of Realtors (NAR), has predictions that fall in between Joel Kan's and Danielle Hale's, with his forecast mortgage rates to hit 3.7%.
Rates will be closer to 3.4% – Deputy Chief Economist at CoreLogic, Selma Hepp, has one of the lower expert predictions. She believes that rates will be closer to 3.4%.
3.6%-3.7% by the end of 2022 – Len Kiefer, Deputy Chief Economist at Freddie Mac, states that the Freddie Mac forecast is that rates for 2022 will remain relatively low by the end of the year. He stated that so far, inflation's impact on mortgage rates has been "somewhat contained."  
While these were the estimates of industry experts for 2022, actual mortgage rates indicate substantially higher levels. According to data provided by Time, mortgage rates have been rapidly increasing since January 2022. 
As of March 31, 2022, the average 30-year fixed mortgage rate is 4.89%, with an annual percentage rate (APR) of 4.91%. The average 15-year fixed mortgage rate is 4.05%, with an APR of 4.09%. The current average 5/1 ARM rate is 3.26% adding 10 basis points since the same time last week. It is safe to say that most industry experts were not expecting the rapid rise in rates. 
If you are considering purchasing a home and require a loan, we are here to help. Our competitive rates make us a good choice for buyers within the Michigan area, despite the rising mortgage rates nationwide. You can also calculate your potential mortgage rate, using the calculator on our website. Contact us today!