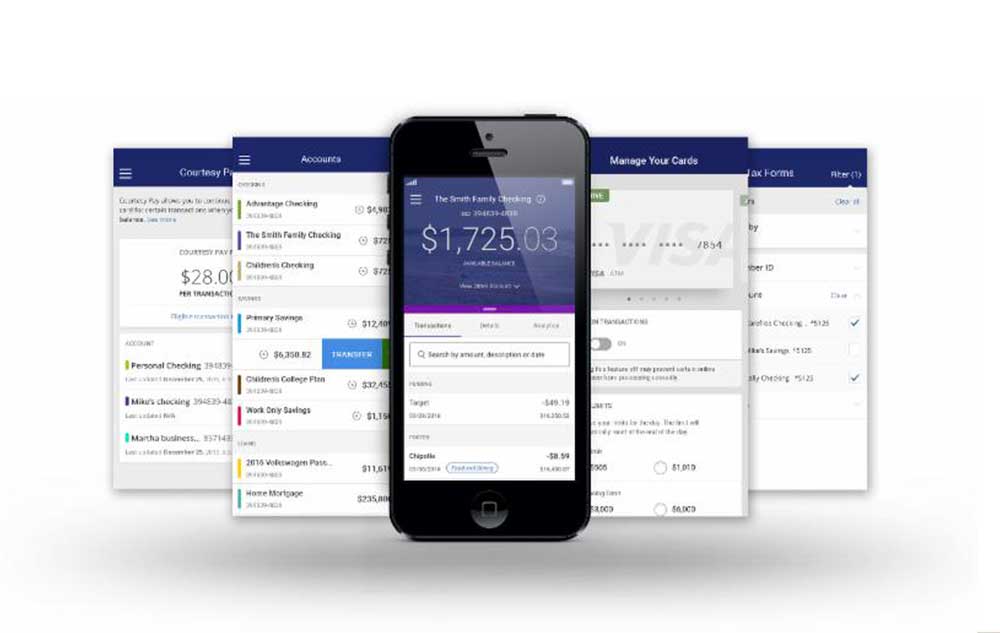 Mobile Deposit
Common questions answered
What devices can I use?
As of January 2015:
iOS phones and iPods with a camera and operating system version 5.1 or newer
iPads generation 3 and above
All Android devices with a camera and operating system version 2.3.4 and newer
How do I qualify for Mobile Deposit?
Be a primary account member with a $5 minimum balance.
The account must be enrolled in mobile banking for at least 24-hours prior to using Mobile Deposit.
Minimum qualifying age: 16
Have a current and valid email address.
Have logged into online banking at least once within the last year.
Accounts and loans are in good standing.
When will my funds be available?
Deposits submitted before 4:30 PM Eastern time on a business day will be accepted as a deposit on that business day. However, we may delay the availability of those funds, in part or in total, if we need further review of the deposit.
Deposits submitted after 4:30 PM or on a non-business day will be processed the next business day. However, we may delay availability if we require further review of the deposit.
There is a $10,000 limit and up to 5 checks accepted using Mobile Banking per day.
What should I do with my check(s) after I've deposited it?
After you complete your transaction, write "deposited" and the date of deposit on the face of the check. Please retain the marked check until you verify the deposit has been credited in full to your account. After that time, you may destroy it.[/vc_column_text][/vc_column][/vc_row]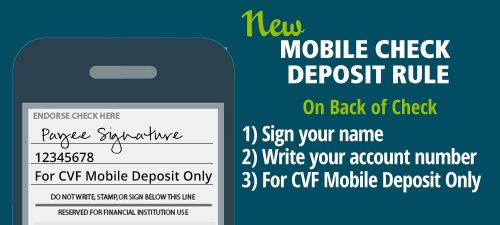 Sign in
Select "Mobile Deposit" in the navigation menu of your CVF Mobile App
Select which account you would like the deposit credited.
Enter the amount of the check. (Limit $10,000)
Endorse Check
Beginning July 1, 2018, checks must be properly endorsed as follows:
Payee's signature. Payee must be listed on account.
Account number.
Add "For CVF Mobile Deposit Only".
Checks that are not properly endorsed as stated above will not be accepted for deposit. See sample below: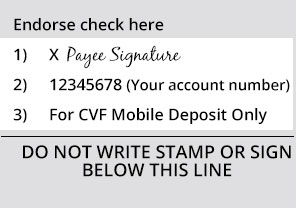 Take pictures
Take a picture of the front and back of the endorsed check.
Submit the deposit
Confirm the details, submit and you're done.