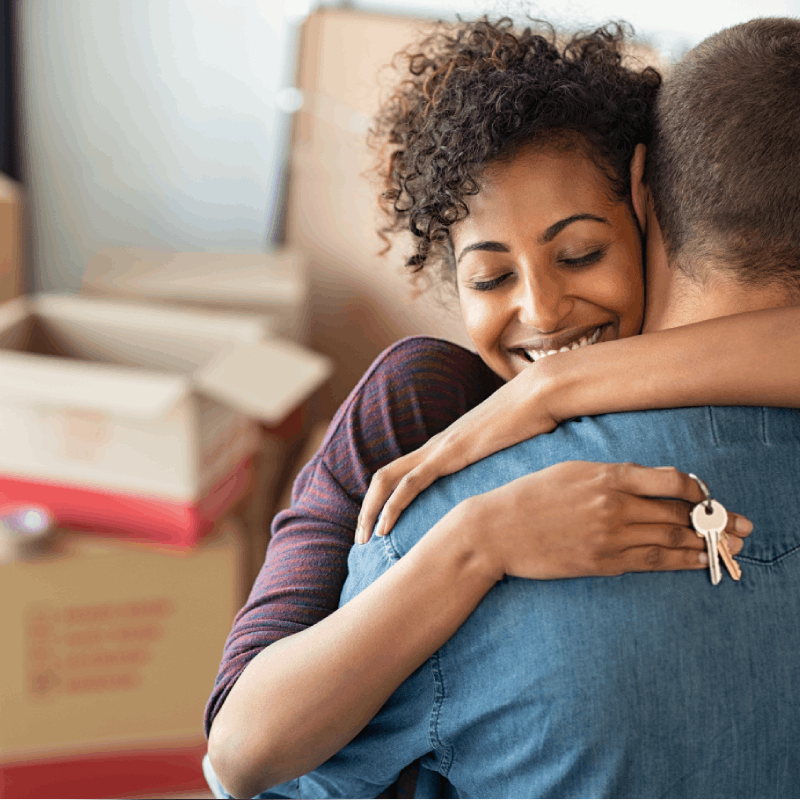 Is an FHA loan right for you?
A mortgage that is backed by the Federal Housing Administration is called an FHA loan. FHA loans can help people who don't have much money saved or have low credit scores because they only require a 3.5% down payment with a 580 FICO.
What is a loan from FHA?
An FHA loan is a home loan that is backed by the Federal Housing Administration. FHA loans are popular with first-time homebuyers who don't have much money saved up or have credit problems. Borrowers with a credit score of 580 or higher only have to put down a minimum of 3.5%.

Mortgages that banks, credit unions, and other lenders give out are backed by the FHA. Lenders are protected by this insurance in case the borrower doesn't pay back the loan. Because of this, FHA lenders are willing to give good terms to people who might not be able to get a home loan otherwise.
Only a lender that the FHA has approved can give out an FHA-insured loan. With an FHA home loan, you can buy or refinance single-family homes, condos, and some manufactured homes with two to four units.
Some FHA loans can also be used to build a new house or make repairs to an old one. FHA insurance lets mortgage lenders make loans that would normally be too risky (because of low credit scores, small down payments, etc.) without worrying about losing money if the borrowers can't pay them back.
In the end, this insurance makes it easier for borrowers to get loans, especially if their credit score or amount of debt wouldn't let them get a regular loan.  As an added bonus, mortgage rates for FHA loans tend to be lower for people with average credit.
About FHA mortgage insurance premiums
It's important to remember that even though FHA insurance protects the lender, the borrower pays for it. If you get an FHA loan, you'll have to pay a "Mortgage Insurance Premium" to cover the cost of FHA insurance (MIP).
MIP costs 1.75 percent of the total loan amount upfront. This can be paid at closing or added to the loan. There is also an annual fee equal to 0.85% of the amount of the loan.
The annual payment will be broken up into monthly payments and added to your mortgage payment every month. 
The biggest problem with an FHA loan is that you have to pay MIP. But if you stay in the house for long enough, you can switch to a loan that doesn't have MIP. So you won't have to pay this extra fee all the time.
FHA as a first time home buyer loan
Because of FHA mortgage insurance, buyers with credit scores as low as 580 could get an FHA-backed home loan with as little as a 3.5 percent down payment. Some people can get approved for a mortgage with credit scores as low as 500 if they put 10% down.
Most FHA loans also have mortgage rates that are lower than average. These terms are especially good for people buying their first home, who often don't have a lot of money saved or good credit history. Getting an FHA-backed loan is easier than getting almost any other kind of mortgage because the rules for lending are more flexible.
FHA loans aren't just for first-time homebuyers
FHA financing can also be used by repeat buyers and homeowners who want to refinance, as long as they plan to live in the home they're buying. (You can't use an FHA loan to buy a vacation home or a rental property. Only single-family homes.)

However, FHA isn't always the best choice.
A conventional loan might be cheaper for homebuyers with a low down payment but a good FICO score. Also, eligible borrowers should look into the VA loan program (for veterans and service members) or the USDA loan program (for rural homeowners.).
If that isn't the case, you should definitely look into an FHA loan.
Feel like you need a little more guidance? Contact us today to get access to a dedicated CVF Credit Union finance advisor.