CVF taking precautionary measures for your health and safety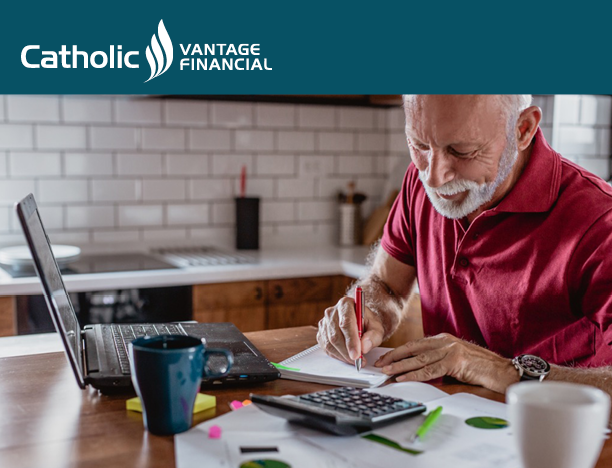 Dear Member,
Amid ongoing concerns about the Coronavirus COVID-19, Catholic Vantage Financial is closely monitoring the latest reports from the Centers for Disease Control (CDC). As a valued member, we want to assure you that we are taking several precautionary measures for the health and safety of our members and staff.
Our team of friendly professionals continue to serve members in the branch. We have augmented cleaning procedures in our offices and drive-thru by using stronger disinfectant products on high-touch surfaces. Hand sanitizer and tissues are also readily available in our branches. In addition, we are educating branch teams about best practices as recommended by the CDC.
We also want to remind you of the many ways you can access your account from home 24/7 by using our online banking or Mobile App to view transactions, check balances, deposit checks, make payments and more. We've added a number of enhancements that make it easier than ever to manage your account wherever you are. If you prefer to not use our lobbies, both branches offer drive-through lanes and ATMs. (ATM locator)
Rest assured that we are here for you. If you have questions or need assistance, you may also chat with us during business hours online at mycvf.org or call/text (734) 432-0212. For those members experiencing hardships, we encourage you to reach out to our team of professionals who have been trained and have experience with difficult situations.
Lastly, Coronavirus COVID-19 is opening up opportunities for cybercriminals to further spread malicious software such as ransomware viruses that could infect business networks and personal computers. Please use caution when clicking on or downloading links or applications related to COVID-19. Links associated with COVID-19 maps and trackers may be malicious attempts from hackers to gain entry to your computer and your personal information.
We greatly appreciate the trust you've placed in Catholic Vantage Financial, which maintains an Emergency Plan to ensure business continuity, safety and soundness.
Thank you for the opportunity to serve your financial needs.
Sincerely,
Pete Bagazinski, CEO
Catholic Vantage Financial
Your deposits are insured up to $250,000 by the National Credit Union Administration.