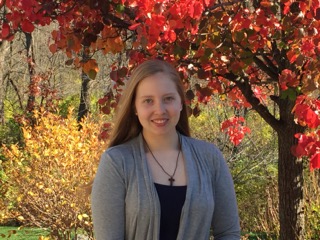 Check This Out – It all starts here.
"Everything affects the bottom line." This is the

cliché phrase that our parents, teachers, and other

adults try to drill into our heads. We hear this

phrase so frequently that it tends to lose its meaning.
Checking accounts, debit cards, and ATM fees all seem distant and difficult to understand at this stage of my life, but in reality, they affect our daily lives.
Every caramel macchiato from Starbucks or Twix from the vending machine at school affects your finances in the long run.
My name is Megan, and as a senior in high school, I understand how financial information can seem boring or sometimes foreign, because I myself have thought these things at one point.
Yet, as I am preparing to go off to college, I'm realizing how relevant and convenient having a debit card is, how ATM fees can be irritating and unnecessary, and how a morning trip to Starbucks every day kills my savings account.
I'm not writing this to make you feel guilty if you do spend five dollars on coffee every morning or if you do buy candy from the vending machine each day. No-I'm writing this to add insight as to how even the smallest of purchases affects your finances over time.
I myself am still learning about debit cards and ATM fees, but I am here to help you along the way. As a senior, I realize how exhausting it is submitting college applications, filing the FAFSA, and micromanaging letters or recommendation. Trust me-I'm there every step of the way.
During this chaotic time, I've realized that all of these ideas like debit cards, credit cards, and checking accounts that seemed distant to me are actually realistic and important to know about. Freshmen year of college is a time of both transition and change, but it is also about responsibility.
Now is the time to get comfortable with all of the fees, features, and benefits associated with these products so that you can responsibly navigate the world of financial services. When you enroll in college, your mind will be spinning a thousand miles an hour wondering about loans, savings, checking accounts, ATM fees, and interest rates.
Freshmen year is full of so much change that the last thing you want to add to the mix is financial confusion. Now is the time to learn about your finances and to take control of them before you are wandering aimlessly through the jungle called banking.
My blog, "Check This Out", will discuss how finances play a significant role in every day life. While I'll take time to talk about checking accounts and ATM fees, I'll also take time to explain how the cost of Starbucks, college applications, prom, graduation, tuition, and other events add up in the long run.
Join me on this journey as I discover what it means to become financially responsible. You never know, you might learn a thing or two along the way.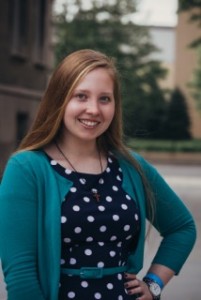 My name is Megan Hammond, and I am an aspiring writer, blogger, and entrepreneur. As a senior in high school, I am involved in a wide array of activities ranging from the National Honor Society to Campus Ministry to the figure skating team.
When I am not in the classroom, I am likely working. My passion for figure skating transcends beyond my personal goals, and I enjoy teaching figure skating at USA Hockey Arena.
During my free time, I am typically reading or writing. I am passionate about English and Spanish, and I spend my free time trying to improve my skills in these areas. When I'm not reading or writing, I am usually working on new graphic design projects in Photoshop. I hope that I can put all of these skills to use as I pursue a career in marketing.
Photo Credit: Mahdi Gransberry