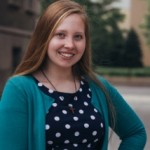 My name is Megan Hammond, and I am an aspiring writer, blogger, and businesswoman. As a college freshman, I am transitioning into a new chapter of my life. Navigating this shift from high school to college is enabling me to become both financially responsible and educated.
During my free time, I am typically reading or writing. As a self-proclaimed bookworm, I enjoy all types of novels ranging from classic literature to mysteries to romance. My love for language extends beyond English, as I am fluent in Spanish. I am quite passionate about Spanish and plan to continue studying Spanish in college with the goal of studying abroad in a Spanish speaking country.
When I am not reading or writing, I am usually working on new graphic design projects in Photoshop. Designing logos and banners are my favorite types of graphic design projects. I hope that I can put all of these skills to use as I pursue a career in marketing.
Photo Credit: Mahdi Gransberry