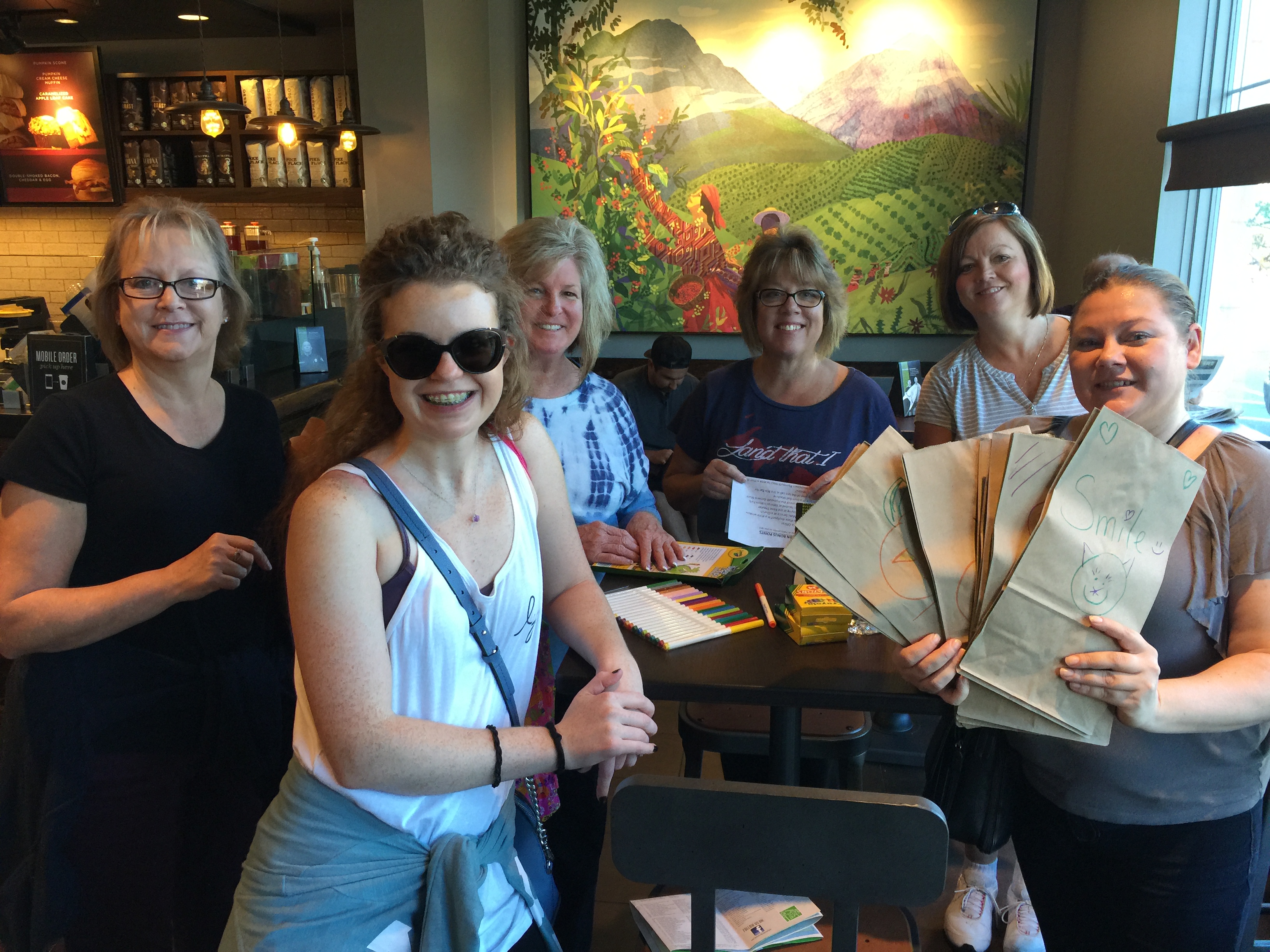 Catholic Vantage Financial "Foot Rally" showcases teamwork and service
Plymouth, Mich. (November 13, 2017) When employees of Catholic Vantage Financial (CVF) were invited to participate in a "Foot Rally" around Plymouth, they were ready for the challenge.
As part of the credit union's in-service training, 21 staff were divided into three teams of seven each to compete in a foot rally which could easily be compared to a scavenger hunt.
More than 30 clues were hidden within walking distance of downtown Plymouth.
"While you may have expected team members more familiar with Plymouth would have the advantage, that wasn't the case," said Emma Teller, vice president of marketing and business development at Catholic Vantage Financial. "Several of the clues involved using critical thinking skills that included cryptograms, riddles and puzzles."
In addition, two clues involved team members doing service projects. Teller added, "They remind us that no matter where we are and what we are doing, we are connected to a larger community."
At one stop, teams were asked to decorate lunch bags to be filled with food and distributed to homeless people in metro Detroit.
At another stop, the teams assembled packages of snacks, treats, personal hygiene items and personal note cards of thanks for U.S. troops. The packages were dropped off at the Plymouth Community Arts Council to be distributed to troops deployed to remote locations overseas through Troops Need Love Too.
After the rally, everyone gathered for lunch at a local restaurant.
"By the end of the day, everyone was a winner and feeling good about the service projects we completed," added Teller. "The rally was also a great way to support our local businesses."
On November 22, Catholic Vantage Financial will give out black Wednesday bags at the credit union's Livonia and Plymouth branches. The bags will include coupons and flyers from local businesses to help support Shop Local Saturday.
Catholic Vantage Financial is considered Michigan's leading and most well respected Catholic Credit Union. In addition to the credit union's offices, ATMs and extensive online services, members have access to more than 5,000 shared branches and nearly 30,000 ATMs nationwide. Member deposits are insured to $250,000 by the National Credit Union Administration (NCUA), a U.S. government agency. For more information and to learn how you can join, call 734-432-0212 or visit www.mycvf.org.
# # #
Photo Caption 1: Catholic Vantage Financial team members decorate lunch bags during the Foot Rally. They are, from l. to r., Kathy Turbin, Sarah Gyetvah, Pam Sweeney, Sherry Holt, Christy Gutowski, and Nichole Malaney.
Media Contacts:
Emma Teller,
Catholic Vantage Financial FCU
734-432-0212, ext. 204
eteller@mycvf.org
Margaret Blohm, APR
Margaux & Associates, LLC
313-406-3467
mblohm@margauxpr.com