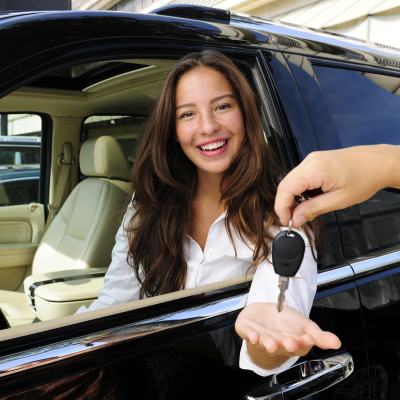 How much car can I afford with a car loan?
Whether it's your first or your tenth, purchasing a car is a big deal. The ease of being able to travel wherever you choose in your own car cannot be overstated. 
However, there are some questions you should definitely ask yourself before you decide whether or not to go through with the purchase. 
One question many people find themselves asking is, "how much car can I afford with a car loan?" And truly, it is a valid one. Before you set your heart on a brand new SUV or a sleek luxury sedan, you need to first know if you can afford it. And, how big of a car loan will you need to get in order to make the purchase. 
If this sounds like the position you are currently in, we want to give you some helpful, key tips to consider before making that step. 
How much of my salary should pay for a car?
There really is no hard and fast rule, however, you do want to ensure you are being wise about your decision. Your car expenses should be manageable within your monthly budget. The recommended percentage is no more than 15% of your gross salary or 10% of your salary after taxes. This percentage should also cover additional expenses associated with the vehicle, like fuel, insurance, and maintenance. 
How to customize a budget to fit car expenses
In order to understand how much you are able to afford in vehicle expenses, it is important to know your overall monthly spend and how that is budgeted for. Here's how you can customize your budget: 
Look at your net income – This is your take-home salary after all your taxes.

Current expenses before the car – What do your current expenses look like? Make note of your rent or mortgage payments, utilities, groceries, credit cards, clothing, and entertainment. 
You also need to budget an amount for miscellaneous expenses. If you don't have an accurate budget, you could check your bank credit or debit card statements for precise amounts. 
Projected vehicle-related expenses – Knowing how much auto loan you can afford means first taking into consideration what the loan will cost, including any down payment that you will be making. 
For example, if you are looking at purchasing a car worth $25,000, and you are make a down payment of $5,000, the money you would need to borrow is $20,000. 
You, however, don't want to forget that auto loans come with interest. In order to get an even clearer picture of what your loan repayment could look like, check out our loan rates. Additionally, there is a 6% sales tax in Michigan when purchasing your car. 
Other expenses you need to consider are vehicle registration, fuel costs, car insurance, maintenance and repairs, driver's license fees, and parking if applicable. 
After you have laid out your expenses, then you can start looking at vehicles that would fit into your budget without feeling squeezed. 
If this sounds like a lot to consider, it's because it is. But, with the right guidance and a low-rate loan, your car could become more than just a dream. If you are in Livonia, Michigan, and are in need of an auto loan, contact us for more information.